2020 is a video game. If you have cheat codes, please share.
To say 2020 has been surreal would be an understatement. A better term might be unreal.

Beyond the fact that we wake up every day in a low-grade apocalyptic nightmare thanks to the global pandemic caused by COVID-19 — a virus whose very name seems like it's from Fallout — there are other elements of our current reality that seem like something straight out of a video game.
People have begun to point these video game similarities out.
From easter eggs, to graphics glitches, to a general video game vibe — this is all starting to feel very familiar. It's in the details.
There are entire rooms that appear to have been designed just for our characters to gather vital information from their environment.
Then there's the loot.
Don't forget the ominous signage that hints at a combat encounter.
March 30, 2020
Fake crowd noise is a classic feature of sports video games…and now it's a feature of real life.
Along with fake 2-D crowds that look violently familiar to anyone who's played a sports or pro-wrestling video game in the past 20 years.
Things seem mostly normal though…
Yes, highly normal. Extra normal.
To comply with social distancing guidelines, luxury restaurant in northern Virginia will have 1940s-era mannequins occupying 50 percent of the tables. https://t.co/ahl3J7ukUP pic.twitter.com/7VzWHHIn8Q

— Jim Roberts (@nycjim) May 13, 2020
The real giveaway is the many Easter eggs the game designers have left for us, the players.
The graphics are a letdown…
But these are straight-up Grand Theft Auto physics
The narrative is almost too perfect.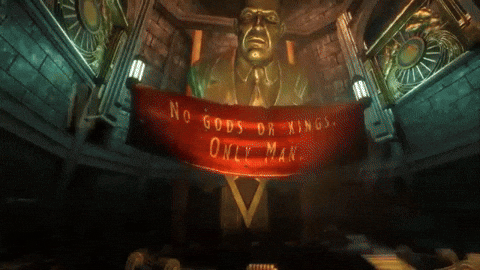 This game is going to win awards with this meaty script. Damn.
It just feels like we've been in a six-month gaming haze.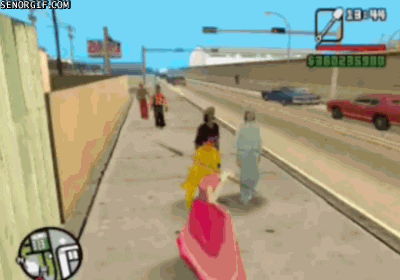 And so far every level has brought new challenges so…
Get ready.